AUGUST 3, 1986. LIAT flight 319 disappeared while attempting to land at the E T Joshua Airport (then Arnos Vale), resulting the death of thirteen persons, eleven passengers and 2 staff. The plane was a 19-seater de Havilland Canada DHC-6 Series 310 Twin Otter. The flight was a scheduled flight from Hewanorra International Airport in Saint Lucia to E. T. Joshua Airport in St. Vincent and the Grenadines.
Due to the mountainous terrain of the country, the airport is right next to the Caribbean Sea. On the day of the incident there was a rainstorm in the general area which made the landing more challenging than usual. The rainstorm resulted in foggy conditions and visibility was extremely poor. The plane is believed to have crashed into the sea on the second attempt to land. It crashed into the sea and sank 6,000 feet.
Residents of nearby Cane Garden indicated that they heard the aircraft circling and then the sound of a sputtering engine.
Apart from sightings of some floating oil, neither the bodies nor the wreckage were discovered. After six days of no sign of the wreckage or bodies, the Government of St. Vincent & the Grenadines declared everyone dead.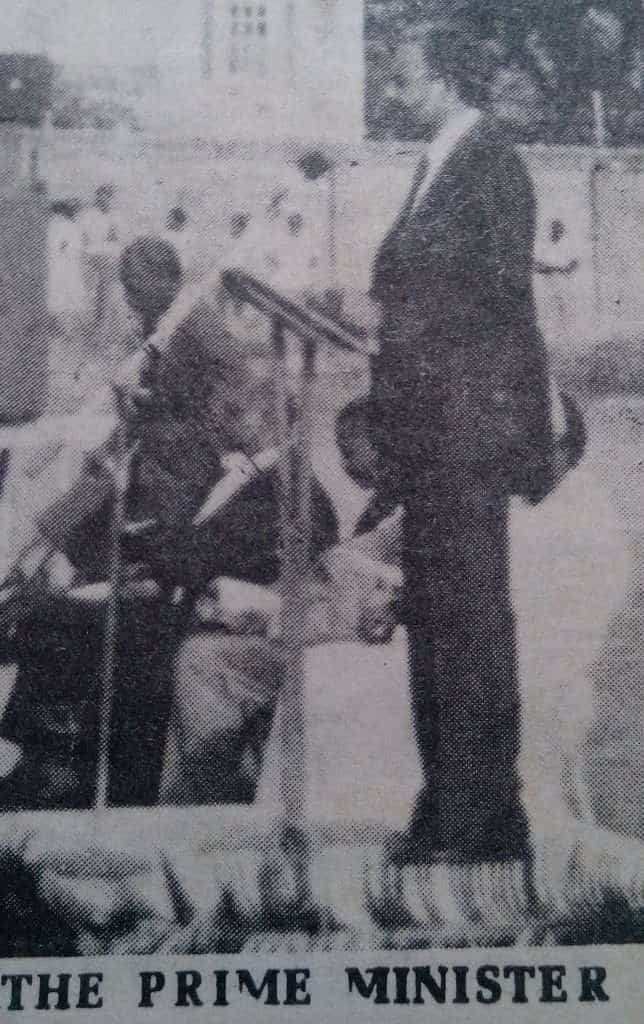 For the Vincentian community the loss was particularly tragic as seven of the thirteen who died were their country men and women, many of whom were considered game changers across the country and even beyond its shores.
One Antiguan and Barbudan was also among the dead. The crew comprised one Jamaican and a Guyanese.
A memorial service was held for the passengers of LIAT flight 319 on August 10th, 1986, at the Victoria Park.