April 27, 1987- Dennis Chamari Philbert Friday Roberts was born to Francine and Philbert Roberts of Urlings Village, Antigua and was the first of four (4) children.
Dennis, known to us as Menace XL, is firmly rooted in his home community, Urlings. He attended the Urlings Primary school and counts among his outstanding memories the musical classes of Mr Anthony Hampson who contributed to his appreciation of the flute and music. During his tenure at Jennings Secondary, he was drawn to music under the tutelage of Mr Bernard Duplessis who further expanded his curious nature for the artform. Menace XL confesses that other distractions lured him away from sitting Music at the CSEC level but did not quell his interest in the subject.
Dennis recalls the love-hate relationship with his father who was pivotal in his early music appreciation and who still remains a solid supporter. His dad, known to us as Schambach, sought to plant the technical components early through piano lessons, however, Dennis wilted under the stern disciplinary approach. Roberts, recalls his fathers dogged participation in the annual carnival festivities and his firm commitment to the creative arts.
He aso recalls the role of Tyrone 'Edimelo' Thomas in the first official recording of lifelong friends (Boaster, Melo, Menace) at Black Pineapple Studio in 2005. Shortly after, in 2006, Dennis left for Cuba to pursue further studies which earned him Bachelors in Agronomy/Agriculture Engineering. He has since earned certification in Rain Water Harvesting and Agro-Meteorology among other Agriculture related training and is currently employed as a technician in the Ministry of Agriculture with responsibility to supervise an agriculture station.
Besides the pursuit of academic certification, Cuba was a life changing experience for Dennis. He cultivated patience and the art of self reliance. Most importantly, his years in Cuba fired his sense of patriotism and love for his homeland, Antigua and Barbuda.
Cuba was also fertile ground for the launching of his exploits into music. As part of the small, close knit community of Caribbean Students who threw regular social events, he became a popular DJ. He recorded several dance-hall tracks as part of a group 'Cuban Links' and also recorded his first soca song, "Stab That" in Cuba which was released in Antigua in 2007 but gained little traction. 'Spartans' was originally released while studying in Cuba and also gained little traction at home. It was eventually re-arranged on a different riddim and released in 2016 to significant national acclaim.
Menace XL's personal music style demonstrates a commitment to Antigua and Barbuda's culture as well as the importance of teamwork and building others. His annual soca offerings mostly built on the Antigua 'benna' style resonates with the audience and are usually among the top songs each carnival season. Since bursting onto the soca scene in 2014 as a founding member of the MnMmusic Group with an instant hit now a classic 'Fete' among others, Dennis stamped his mark on the domestic music industry, quickly moving into the elite band of soca artists on island. Not resting on his personal victories he introduced Country Fest, to the south-side communities in 2017 investing his resources to create a platform for young artists to hone their musical talent. Through the CountryFest platform, which includes full support (writing, arranging, training, talent bookings, and full cover for Soca finals appearance) artists Kid Vicious, K-Lee and the 2019 Jumpy Soca Monarch Low Rider rose to national acclaim. Menace XL and his team has also contributed to the pool of outstanding junior calypsonians and soca artists; most notable Empress. These investments by the MnMmusic Group into aspiring artists were successful in yielding returns with the group copping Road March status with Menace XL's Fete (2014), Boasta's Old Time Something (2015) and Low Rider's Fish Dance (2019).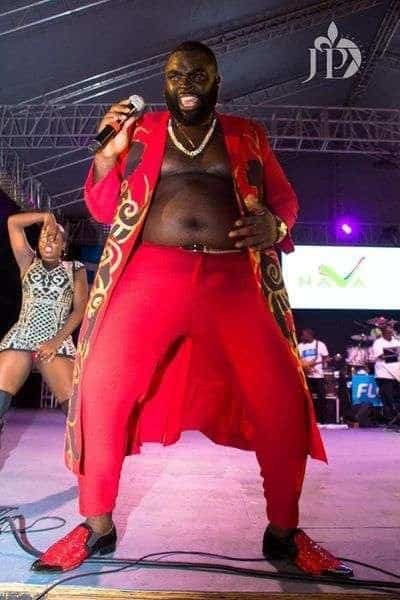 Menace XL identifies four (4) influences on his musical career path: Burning Flames the musical influence, Machel Montano for business ethic, Bunji Garlin for lyrical content and Vybz Kartel for his defiance and determination to do it his way. His ultimate vision is twofold. His immediate vision is for his music to be a platform for financial stability for him and his team whilst satisfying his fans and empowering his community. In the long term, he is determined to be part of the movement that takes his country's unique sound to new levels regionally and internationally. 'There is a lot of work required to attain this goal' he stated.
Nine (9) years on Menace XL continues his music exploration. He is a favorite among the diaspora and continues to work on expanding his regional and global reach. He is listed among his nation's cultural ambassadors and includes active community service to improve the quality of life for others among his mantra, via his charity foundation MnMCares. He was twice crowned Groovy Monarch 2014.
Roger Perry of Magoo Productions and Booking Agency reflects on working with MenaceXL, "I have managed numerous artistes both locally and regionally over the past 30 years but Menace stands out to me because he is always willing to learn and is one of the hardest working soca artiste I have come across. He loves his craft and is always willing to try something new. He has developed into one of Antigua's top performers over the years and is only gonna get better with time."
Menace XL advises on the importance to pursue one's dream with single mindedness and purpose; diversity weakens the product. In his national parlance he advises, 'do not be the jack of all trades, and the master of none'.