April 4, 1974 – Althea Ann-Marie Williams was born to parents, Margaret Abicombe Esdaille and Edward Williams. Originally from the village of Bolans, she later migrated to Ottos.
She attended the Ottos Comprehensive School. Some pundits suggest that a passion for the creative arts is embedded in the DNA of the school.
Althea's foray into singing came with the church choir at Holy Family Cathedral. She then expanded to various pageants. In 1992, she was a contestant in the Gray's Green Community Pageant and subsequently the . Her rendition of Singing Sandra's "The War Will Go On" drew the attention of many in the calypso fraternity.
Michelle 'Lady Falcon' Oscar recalls being enthralled by the young Althea's performance at the Grays Green Community Pageant and having an instant desire to get the young talent involved in the budding female calypso competition. Along with her producer Vaughn Pigott, Lady Falcon approached Althea's mom seeking permission for her participation. Mom agreed and Althea entered the competition the following year.
Lady Falcon recounts "My first encounter with Singing Althea was hearing her perform at the Grays Green Competition where she sang a song for Singing Sandra, and from that moment I fell in love with her and her voice. I approached my producer and explained to him I would like for her to be a part of the newest female calypso fraternity. He arranged a meeting with her mom where I met with them and explained my intention for her (Althea) to be a part of the group. It was a yes from the start. Rupert Edwards, my music arranger and writer at the time (along with Vaugh Pigott) got her songs for the second year. She walked with the crown that year, she was amazing."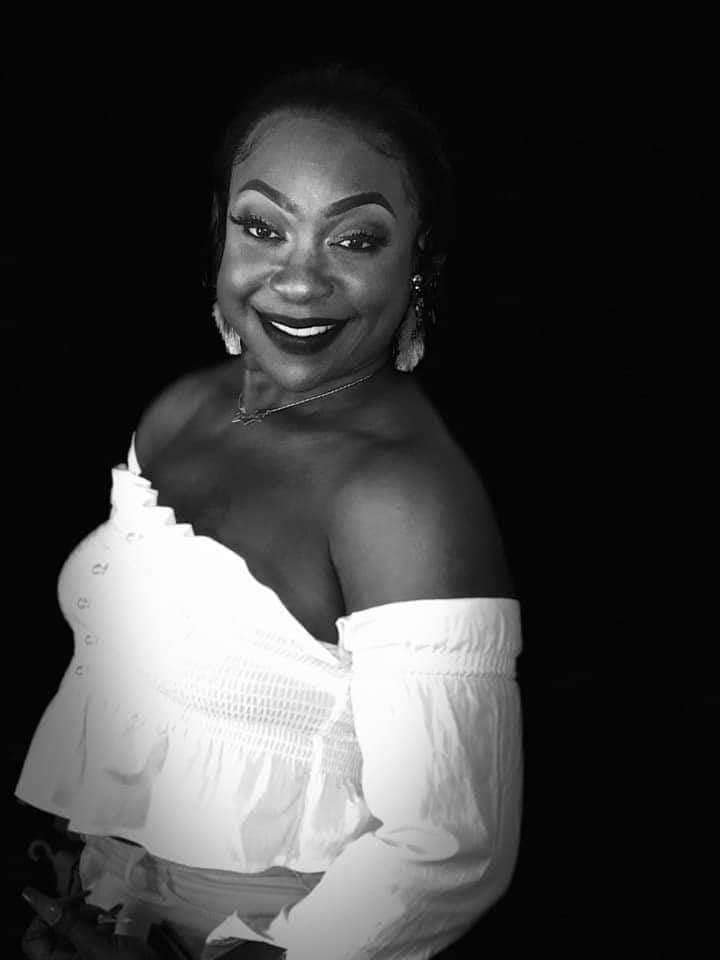 Michelle 'Lady Falcon' Oscar on Queen Singing Althea
Singing Althea (her stage moniker) won the Female Calypso Crown in her very first competition in 1993, going on to three-peat, 1994 and 1995 and again in 2006 – 2008.
Queen Singing Althea has made it to the Calypso Monarch finals sixteen (16) times, earning 1st place four (4) times and 2nd place three (3) times. She won the Best Social Commentary Award in 2012 and 2017.
Queen Singing Althea is the first woman to win the National Party (now Soca) Monarch Competition. Her 1998 hit song – "Love Me Up" earned her that title.
Althea's accomplishments over the years include being named the winner of the Richard Stout Talented Teen Competition in Barbados (1994), Caribbean Sunshine Award – Female Vocalist of the Year (1999), Miss Port Management Association Queen (2001) and recipient of the Star Project Award in 2005 and 2006.
Also of note is one of her songs, "Nice Time" written by David Rudder, being selected in 1999 for a compilation CD in Trinidad and Tobago called "Soca Midas."
Queen Singing Althea was the lead singer of Synthesis Incorporated for over 25 years. She is currently employed as a Clerk at the Antigua Port Authority and celebrates every milestone with her two children. She is well known for her poised, outstanding sense of style.
Lady Falcon stated "Althea has transformed into a well rounded calypsonian from her dominant entry. Her overall passion and dedication to the artfrom is outstanding. She is a force to be reckoned with and has a lot more in store for us."
Credit: Vere Aaron and Michelle Oscar for assistance with Queen Singing Althea's Biography.